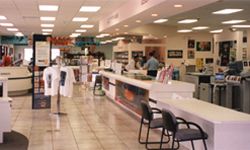 CopyRIGHT Centers at a Glance!
Since 1985 CopyRIGHT Centers Of America has served South Florida's business community with a full range of imaging services. From simple copies to complex full color digital & offset printing, CopyRIGHT is known for its personalized, professional and friendly service.
CopyRIGHT's unrivaled state-of-the-art technology & industry specific know-how has made us South Florida's leading Digital Printing Provider. Using our exclusive ColorRIGHT digital imaging system, powered by XEROX DocuColor technology, our talented & experienced staff offer quick turn-around times & unmatched customer service.
CopyRIGHT's Electronic Document Management Services (EDMS), is emerging as an industry standard among South Florida's professional community. Always striving to offer our clients fast, reliable, & convenient services, EDMS turns our facility into a virtual extension of your desktop.
CopyRIGHT serves large & small Companies and provides specialty items to Advertising Agencies, Designers, Photographers, & Imaging/Entertainment Industry Professionals.
We are honored to have earned the trust and respect of both small and large Companies. These Corporations are both local and National Accounts as well as International entities.
Business Testimonials and References are available upon request.
We welcome you and your Associates to tour our facility in person to learn the many ways we can help you do it RIGHT.